04.10.2019
Saari invests in real estate growth rocket Bo LKV
Saari Partners Press Release 04.10.2019
Aboa Advest is an investor in Saari I private equity fund
Saari I, managed by Saari Partners, acquires 52% of Bo LKV to become the new majority owner. Bo is one of Finland's most successful real estate brokerages, with more than 100% growth and €15M revenue in 2018. 
All four founders remain owners of the company. Anna Ritakallio-Mäkelä and Tuomas Mäkelä continue as significant minority shareholders, Sirena and Anssi Kiviranta as minority shareholders. Matias Von Schantz, Linda Kukkonen and Patrick Frisk from Helsinki, as well as Managing Director Tuomo Räsänen join as new minority shareholders.
"This felt like the right moment to diversify the ownership, bring in new ideas to Bo's board, and also secure financing availability to realize new growth opportunities," Anna Mäkelä says.
"To us founders, Bo is a passion and a family member," says Tuomas Mäkelä. "We want to continue our hard work to achieve growth and development, and now we have an even better foundation to stand on" he adds. "Saari became our first choice both because of our shared values and the good cultural fit, as well as because of Saari's team's hands-on experience in working with growth companies like our's."
Bo operates in ten geographical growth centers within Finland and has shown close to 70% growth YTD 2019. The company aims to close this year with over €24M in revenue and take the place as the third biggest brokerage in the country.
"We have a really exceptional company culture and good compensation models, and these have been our most important drivers to attract a large number of experienced and talented brokers to our company," says Managing Director Tuomo Räsänen. "Bo's service concept combines excellent personal service with smart digital capabilities. The visuals are especially important to us: all properties are styled by Bo's interior designers, and then professionally photographed, to produce magazine quality images. We are active in the social media sphere and also probably the only player in the industry to publish a high-quality interior design magazine".
"Bo's story has really been quite extraordinary. We see an interesting transformation taking place in the living and housing markets, with new opportunities for forward-looking companies to produce innovative services for consumers as well as real estate brokers," says Mia Sirkiä, one of the partners of Saari Partners.
"When we are talking about the most important decisions in one's life, we believe that professional, experienced real estate agents equipped with great digital tools will produce the best end results: good prices and short sales times", says Mikael Lönnroth of Saari.  "Bo has shown tremendous growth in a short time, and we are honoured and happy to join Bo's inspiring family to take their success story further," he concludes.
For more information:
Tuomo Räsänen, Bo LKV, p. +358 407182840
Mia Sirkiä, Saari Partners, p. +358 408600240
More >
---
06.09.2019
Plantui brings fresh superfoods to every home
Plantui Oy press release 6th September 2019
Finnish Design and FoodTech company Plantui launches new products in order to meet the rising global demand for healthy superfoods. Product launches strengthen Plantui's position as the leading Smart Indoor Gardening company.
Finnish forerunner of indoor gardening Plantui developed new and innovative product family to meet the global megatrends of health and urbanization. New Plantui MICROGREENS products are aimed especially for people with a healthy lifestyle and interest in superfoods.
– We are very happy to bring superfoods closer to everyone.Plantui MICROGREENS is a great addition to our existing product portfolio and will meet the demand generated by the megatrend of healthy lifestyle, CEO Piia Maaranen says.
With delicious taste and high concentration of nutrients microgreens are great addition to healthy diet and lifestyle. Studies show that microgreens can contain up to 40 times more essential nutrients compared to full grown greens and vegetables.
– MICROGREENS all have higher concentration of vitamins, antioxidants and minerals compared to matured versions of them. They are a true superfood with unique features from exceptional nutritional values to fast growth of just 7–14 day from seed to harvest, says Plantui's Biotech Trainee Iiris Kuusisto.
New products are launched at the IFA Fair in Berlin during 6–11thSeptember. Launch phase introduces the all-in-one Plantui Smart MICROGREEN package, a MICROGREENS Tray for existing owners of Plantui 6 Smart Garden and five MICROGREENS Seeds for growing nutritious and delicious microgreens.
 Moomin Gardens bring joy of growth to kids and families
At IFA Berlin Plantui also launches the redesigned Moomin Garden. Moomin Garden developed in co-operation with Moomin Characters is the educational Smart Garden aimed for children and families.
– We want to educate and bring joyful experiences to greenthumbs and playful minds of all ages. Moomin Gardens are a great way of teaching kids about plants and healthy eating, Maaranen says.
New Moomin Gardens have all the smart features of Plantui 3e Smart Garden with a beautiful Moomin design. Moomin Garden package includes three packs of plant capsules for tasty adventures and Moomin Storybook to learn about gardening with the help of Little My and other Moomins.
For further information, please contact:
Piia Maaranen, CEO, Plantui Oy
+358 40 515 1321
piia@plantui.com
Plantui is a Finnish Design & FoodTech company specializing in the development and manufacturing of smart hydroponic indoor gardens. Plantui products make it easy for everyone to grow fresh, delicious, clean and healthy salads and herbs anywhere, anytime – green thumb or not. All Plantui products are designed and partly manufactured in Finland.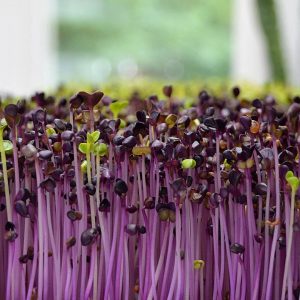 For the microgreens video please refer to www.plantui.com and the IFA Press Kit
More >
---
26.08.2019
Aboa Advest at The Shift Business Festival 29-30th August
The SHIFT Business Festival is attracting a record number of participants this year. The venue for SHIFT 2019 is the Ruissalo Shipyard in the picturesque archipelago of Turku, Finland.  Jenny and Ville are representing Aboa Advest at the event with Timo, who will be a member of the Investor Pit panel on Thursday 29th August at 7 pm.
On Thursday 29th August at 5 pm we are organising the roundtable for Nordic collaboration in Tech industries, initiated by Markus Blomquist and Anna-Karin Tötterman, the co-founders of Nordic Enterprise Network. Timo will be moderating the roundtable discussion with exciting participants from different fields of business and with different perspectives on collaboration:
• Piia Maaranen, CEO, Avanto Ventures (collaboration between startups and big companies)
• Johan Slotte, Deputy CEO, Teleste (Smart, Safe and Smooth cities in Finland and internationally)
• Mika Paananen, Chief Customer Officer, Veritas Pension Insurance Company (collaboration for wellbeing at work)
• Mikael Lönnroth, Founding Partner, Saari Parners (digital business models for SME's)
• Pekka Siivonen-Uotila, Partner, Nordic FoodTech VC (the need for new food and FoodTech)
• Toni Perämäki, COO, Valohai (ai infrastructure and collaboration in Tech industries in an international perspective)
• Timo Ketonen, Entpreneur and angel investor as moderator (entrepreneurship and impact investing in startups and growth companies)
Welcome to join us at The Shift  
More >
---