06.09.2019
Plantui möjliggör superfood i varje hem
Plantui Oy pressmeddelande 6.9.2019 (på engelska)
Finnish Design and FoodTech company Plantui launches new products in order to meet the rising global demand for healthy superfoods. Product launches strengthen Plantui's position as the leading Smart Indoor Gardening company.
Finnish forerunner of indoor gardening Plantui developed new and innovative product family to meet the global megatrends of health and urbanization. New Plantui MICROGREENS products are aimed especially for people with a healthy lifestyle and interest in superfoods.
– We are very happy to bring superfoods closer to everyone.Plantui MICROGREENS is a great addition to our existing product portfolio and will meet the demand generated by the megatrend of healthy lifestyle, CEO Piia Maaranen says.
With delicious taste and high concentration of nutrients microgreens are great addition to healthy diet and lifestyle. Studies show that microgreens can contain up to 40 times more essential nutrients compared to full grown greens and vegetables.
– MICROGREENS all have higher concentration of vitamins, antioxidants and minerals compared to matured versions of them. They are a true superfood with unique features from exceptional nutritional values to fast growth of just 7–14 day from seed to harvest, says Plantui's Biotech Trainee Iiris Kuusisto.
New products are launched at the IFA Fair in Berlin during 6–11thSeptember. Launch phase introduces the all-in-one Plantui Smart MICROGREEN package, a MICROGREENS Tray for existing owners of Plantui 6 Smart Garden and five MICROGREENS Seeds for growing nutritious and delicious microgreens.
 Moomin Gardens bring joy of growth to kids and families
At IFA Berlin Plantui also launches the redesigned Moomin Garden. Moomin Garden developed in co-operation with Moomin Characters is the educational Smart Garden aimed for children and families.
– We want to educate and bring joyful experiences to greenthumbs and playful minds of all ages. Moomin Gardens are a great way of teaching kids about plants and healthy eating, Maaranen says.
New Moomin Gardens have all the smart features of Plantui 3e Smart Garden with a beautiful Moomin design. Moomin Garden package includes three packs of plant capsules for tasty adventures and Moomin Storybook to learn about gardening with the help of Little My and other Moomins.
For further information, please contact:
Piia Maaranen, CEO, Plantui Oy
+358 40 515 1321
piia@plantui.com
Plantui is a Finnish Design & FoodTech company specializing in the development and manufacturing of smart hydroponic indoor gardens. Plantui products make it easy for everyone to grow fresh, delicious, clean and healthy salads and herbs anywhere, anytime – green thumb or not. All Plantui products are designed and partly manufactured in Finland.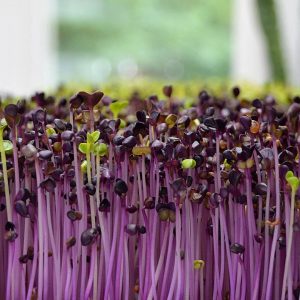 For the microgreens video please refer to www.plantui.com and the IFA Press Kit
Mera >
---
26.08.2019
Aboa Advest är med på The Shift Business Festival 29-30.8.
The SHIFT Business Festival lockar ett rekord antal deltagare denna vecka torsdag och fredag vid Åbo båtvarv. Jenny och Ville representerar Aboa Advests partners på evenemanget och Timo är med i Investor Pit panelen på torsdagen 29.8. klo 19.
På torsdagen medverkar Timo i en roundtable diskussion inom ramen för det Nordiska företagsnätverket: On Thursday 29th August at 5 pm we are organising the roundtable for Nordic collaboration in Tech industries, initiated by Markus Blomquist and Anna-Karin Tötterman, the co-founders of Nordic Enterprise Network. Timo will be moderating the roundtable discussion with exciting participants from different fields of business and with different perspectives on collaboration:
• Piia Maaranen, CEO, Avanto Ventures (collaboration between startups and big companies)
• Johan Slotte, Deputy CEO, Teleste (Smart, Safe and Smooth cities in Finland and internationally)
• Mika Paananen, Chief Customer Officer, Veritas Pension Insurance Company (collaboration for wellbeing at work)
• Mikael Lönnroth, Founding Partner, Saari Parners (digital business models for SME's)
• Pekka Siivonen-Uotila, Partner, Nordic FoodTech VC (the need for new food and FoodTech)
• Toni Perämäki, COO, Valohai (ai infrastructure and collaboration in Tech industries in an international perspective)
• Timo Ketonen, Entpreneur and angel investor as moderator (entrepreneurship and impact investing in startups and growth companies)
Welcome to join us at The Shift  
Mera >
---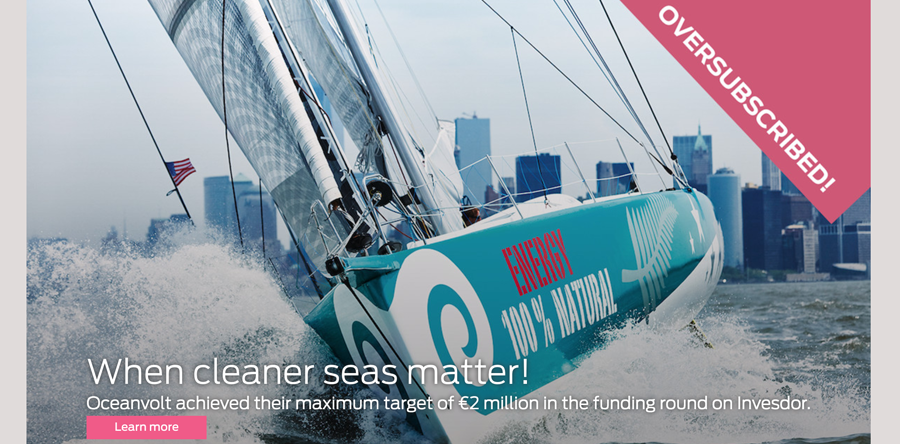 01.07.2019
Oceanvolts crowdfunding kampanj samlade in 2M€
Aboa Advest deltog i crowdfunding kampanjen arrangerad av Invesdor och Timo agerade rådgivare till Oceanvolts ledning.
Nedan är Oceanvolts tack till de nya aktieägarna efter den lyckade finansieringsrundan.
The Oceanvolt crowdfunding campaign on Invesdor's site closed on 27th June 6 hours before the deadline when the maximum 2 million € was reached. We are overwhelmed about the fantastic interest in investing in Oceanvolt from people and organisations from 37 counties. To our more than 500 new shareholders we say welcome and thank you for believing in Oceanvolt!
Mera >
---