Team
Catarina Ketonen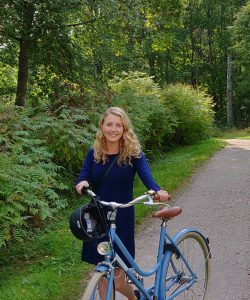 Partner
I'm currently working in architecture and finishing my master's thesis at Aalto University in Helsinki. I graduated as a Bachelor of architecture from The Royal Danish Academy of Fine Arts in Denmark. During my studies I have especially been interested in architecture and its social impact, environmental health and sustainability.
Having lived several years abroad in Great Britain, Argentina and Denmark, I enjoy working in both international and multidisciplinary environments where there are a lot of different perspectives and solutions discussed. My main work experience consists of working at the digital marketing agency Nitro Group, the startup Plantui and at the architecture office Harris&Kjisik.

In my spare time I enjoy practicing dancing and yoga.
---
Mikael Ketonen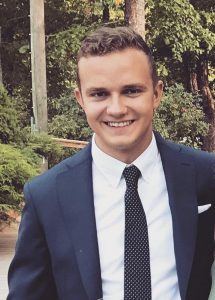 Partner, Chairman of the Board
I have completed by Bachelor's degree at Hanken School of Economics in Helsinki majoring in finance. In the spring 2019 I was an exchange student in Hong Kong, and since August a Finance Intern at Nike European headquarters in Hilversum in the Netherlands. I have a passion for entrepreneurship, investing, sports and marketing in particular. I was previously a member of the partners' team at Hanken Entrepreneurship Society. Our main goal at Hanken ES is to create an opportunity for young entrepreneurs to get inspired and develop an exciting business idea. Our events give young business students the chance to team-up with other students who, e.g. might have the technological skills required but lack the marketing skills or vice versa.
In my spare time I like to exercise, especially playing football and other team sports. I also enjoy traveling, listening to music and watching movies.
---
Jenny Eromäki
Partner, Vice Chair of the Board
I am an expert in sales and customer service. My core competence is based on controlling and developing B2B sales. I want to help start-ups in creating different sales strategies and to launch new long-term customer relationships.
I have a Bachelor's Degree in Business from Turku University of Applied Sciences from 2008. In 2013 I graduated as M.Sc. in Economics and Business Administration from the School of Business and Economics at Åbo Akademi University.
My current employment is with Hansaprint Oy, which is a printing company owned by TS Group. I work as a Sales Manager and my main focus and responsibilities are sales of print-on-demand books. My customers are both Finnish and foreign book publishers and industrial companies as well as public administrations. I started as a partner in Aboa Advest in 2016.
I think the best aspect in my work at Aboa Advest is to be able to work and co-operate with such amazing and innovative start-up teams!
---
Ville Eromäki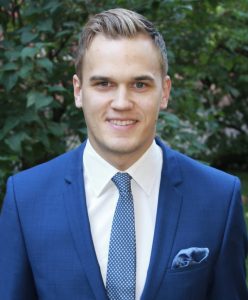 Partner
I'm a graduate (M.Sc.) from the School of Business and Economics at Åbo Akademi University. I'm very interested in financial markets and follow constantly daily news and economy overall. My key interest lies on stock market and I also invest in different kinds of securities on weekly basis.
From 2011 to 2018 I worked in diverse sectors at Nordea, especially in Private Banking, where my work mainly included advising the investment managers and serving wealthy private and corporate customer. From my career in Nordea I adopted deep experience and understanding in issues relating to client relationship management, investments and taxation.
For now I work as a Client Manager at Invesdor that is specialised for digital fundraising for unlisted and listed growth companies. I'm responsible for driving and executing the fundraising rounds together with the target company and also managing the investor relations. The products Invesdor provides include equity issuance, bond issuance and IPO:s.
At Aboa Advest, my role alongside other partners is to analyze target companies, bring new companies for analysis and help the team through my strengths, particularly in financial matters.
When it comes to my character I'm an ambitious, positive and socially gifted economist who likes challenges and adopting new information. In my spare time I like to hang out with my friends and family and enjoy good food. I enjoy travelling, exercising and cultural events. I'm also a passionate wine collector, especially champagnes.
---
Timo Ketonen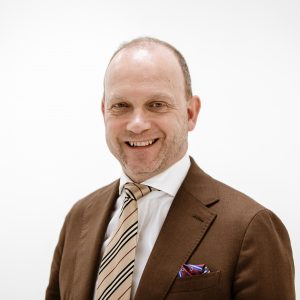 CEO & Founder
I am an entrepreneur and angel investor with a broad work experience in finance, media, marketing and service design. I founded Aboa Advest in January, 2015. My responsibilities also include Board memberships in several companies and foundations.
I am passionate about helping startups grow profitably. The key to success in growth companies is core team building; business idea development to great products and services; finding the right business model; the best customer experience and Go2Market strategy. My services within Aboa Advest include advisory work and personal coaching, as well as growth financing together with our network of partners.
I have graduated with M.Sc. in Economics and Business Administration from the School of Business and Economics at Åbo Akademi University in 1988, majoring in International Marketing and Accounting. I'm also a PhD student at Åbo Akademi aiming at further studies in entrepreneurship. I'm especially interested in the interaction between founders, board members and investors; and how to build beneficial networks in a startup.
I enjoy Asian food and cooking with fresh herbs. I'm a sailor since my early years and an outdoor person at heart. I enjoy life in the archipelago in SW Finland with my family and friends. I'm also a music lover and a sports fan. I'm always curious about culture, languages and travel. The most amazing travel experiences have included Iguazu Falls in the borderland of Argentina and Brazil, trekking in the fells of Lofoten (Norway) and the arctic sailing adventure in Svalbard (80N). I also like to feel the pulse of big cities like London, where I lived in 1990-1993.