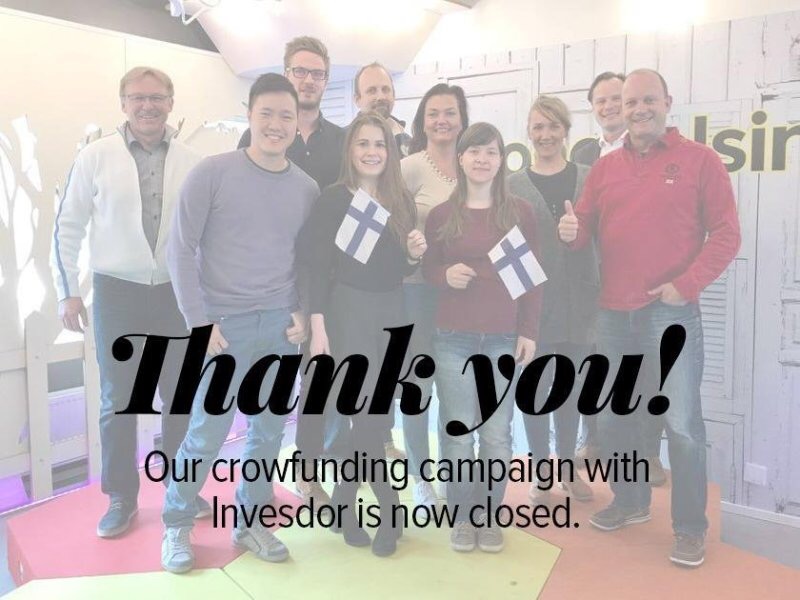 Plantuis crowdfunding fullbordad
01.07.2017
Aboa Advest deltog i Plantuis crowdfunding (gräsrotsfinansiering) arrangerad av Invesdor.
On 1.7.2017 Plantui wrote:
Today is the day, we are closing our crowdfunding campaign with Invesdor. We want to thank everyone for considering investing into our business, our dedicated team and the mission to make the world greener – one Plantui at a time. We received 601k€ through 137 investments from 15 countries across the world: from Australia, Japan, Malaysia and Singapore to the Nordics and our main European markets all the way to the USA! The closing procedure of the campaign is now taking place, and we can't wait to boost our global sales & marketing! We also want to appreciate your numerous questions, comments and feedback during the past weeks: they helped us enormously. As for the closing procedure of the campaign, we will now approve all new shareholders that joined this round. Afterwards, an electronic certificate of ownership will be made available for all crowdfunding investors. Thank you once more on behalf of the Plantui Board and Team!