Piia Maaranen ny vd i Plantui Oy
28.06.2019
Plantui media release 28th June 2019 (in English)
The Board of Directors of Plantui Oy has appointed Piia Maaranen as the company's new CEO as of 2nd September 2019. Piia Maaranen is currently the CEO of Avanto Ventures. She will bring new competencies in digital business development and a proven track record as the leader in a growth company. 
The Plantui team benefits from new strategic skills, when Piia Maaranen joins the company. She has previous experience in successful brand building and profitable growth.
– Our new CEO is the perfect match for Plantui's needs in our next phase as a growth company. With Piia's leadership we will be able to meet the targets set for our growth especially in our digital business and international partnerships, says CoB Timo Ketonen.
Piia Maaranen has for the last 2.5 years been the CEO of Avanto Ventures, the leading Nordic corporate venturing house. Previously she was the COO and co-owner of tech startup Yogaia. Piia has over 15 years of experience in major FMCG businesses, leading sustainable business development and transformation globally. She starts in her new role at Plantui in September.
– Plantui has all the keys to international success. It is a real pleasure to be part of the passionate team and to accelerate the growth of an innovative company, Piia Maaranen says.
In the recruitment process Plantui underlined the importance of brand building, experience in international marketing, profitable growth and leading a talented team. Plantui has set a challenging growth target for this year – the goal is to triple last year's turnover in order to reach 2.4 million euros.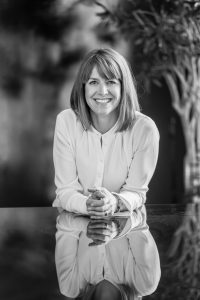 Investments into future growth 
The growth targets also include new products and services. In September Plantui will launch two new products, in order to meet the rising global demand for healthy superfood.
– Our product launches will strengthen Plantui's position as the leading Smart Indoor Gardening company. Our new and innovative products in the superfood category will meet the demand generated by the megatrend of a healthy lifestyle, pointed out by Timo Ketonen.
The new products will be launched at the IFA Fair in Berlin during 6–11th September.
For further information please contact: 
Timo Ketonen, Chairman of the Board, Plantui Oy Welc+358 400 831 205, timo.ketonen@plantui.com
Piia Maaranen +358 40 515 1321, maaranenpiia@gmail.com
Plantui is a Finnish Design & FoodTech company specializing in the development and manufacturing of smart hydroponic indoor gardens. Plantui products make it easy for everyone to grow fresh, delicious, clean and healthy salads and herbs anywhere, anytime – green thumb or not. All Plantui products are designed and partly manufactured in Finland. www.plantui.com