Global Business Partner creates interest – Plantui raises 1.4M€ in funding
11.06.2018
Media release 11 June 2018 at 10 a.m.
Global business partner creates interest
Plantui raises funding of €1.4 million
Plantui, a Finnish developer of smart gardens, has successfully completed a funding round.  Existing shareholders participated in the round, as did notable private investors such as Supercell co-founder Mikko Kodisoja, Board professional and Leino Group CEO Liisa Leino, CEO of Harvia Tapio Pajuharju and angel investors Anne and Jukka Laiterä and their family. The new investors were attracted by the OEM contract Plantui signed with a global business partner in May.
Plantui has signed an OEM contract with a global business partner which is also one of the world's leading home appliance manufacturers.
"A year ago, we set ourselves the goal of finding a global business partner to boost our distribution, sales and marketing. Our efforts have been rewarded and we have found a partner for Plantui – the best possible industrial partner, in fact," says Chairman of the Plantui Board Timo Ketonen.
Plantui and its new partner are currently focusing on product development and will present the results at the IFA trade fair in Berlin on 31 August 2018. Plantui continues to grow its business globally: the company's retail network has already expanded to 22 countries in Europe, Asia, and North America.
More resources for product development and globalization
The collaboration with a global partner inspired both existing and new investors. The two share issues raised €923,010. Part of the funding is a bank loan of €0.5 m, bringing the total funding to over €1.4 m.
"Right now, home farming and food tech are growing fast globally," says CEO of Plantui René Österman. "The profits from the funding round will be targeted at sales and marketing, with special investment in improving digital marketing and e-commerce. In addition, we'll continue research and development of the vertical farming concept for professional users."
The funding round got off to a flying start thanks to the investment made by Mikko Kodisoja,co-founder of Supercell, via KEM Ventures.
"Indoor gardening is a rapidly growing trend globally. I'm impressed by the functionality and quality of Plantui products. Growing your own fresh herbs and salads also supports local, natural food production, which is in harmony with our sustainable investing philosophy," Kodisoja says. 
 A strong shareholder network
Plantui has over 200 shareholders in 15 countries. All of them are part of Plantui's growing global network. In addition to Kodisoja, many other notable Finnish business influencers made an investment, among them metal industry professional and Leino Group CEO Liisa Leino, Tapio Pajuharju, and Anne and Jukka Laiterä and their family. The company's biggest shareholders are Timo Ketonen and his family via two investment companies, Kari Heinistö via Högen Oy, Sean Lim, Ojala & Saari Oy, Luka Holding Oy, Aura Pääomasijoitus Oy, LocalTapiola Mutual Life Insurance Company, angel investor Leena Niemistö, Eficaz Capital Oy, Timo Nykänen, Hopaltans Oy, Possidentes Oy, UMO Capital and Thomas Gylling via two investment companies. Key Plantui personnel also took part in the share issue.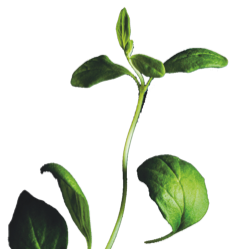 For further information, please contact:
René Österman, CEO, Plantui Oy, tel. +358 500 506 636, rene.osterman@plantui.com
Timo Ketonen, Chairman of the Board, Plantui Oy, tel. +358 400 831 205, timo.ketonen@plantui.com
Plantui is a Finnish company specializing in the development and manufacturing of smart hydroponic gardens. Plantui products make it easy for everyone to grow fresh, delicious, clean and healthy salads and herbs anywhere, anytime – green thumb or not. All Plantui products are designed and partly manufactured in Finland.The Plantui platform won the Red Dot Design Award in 2015. www.plantui.com