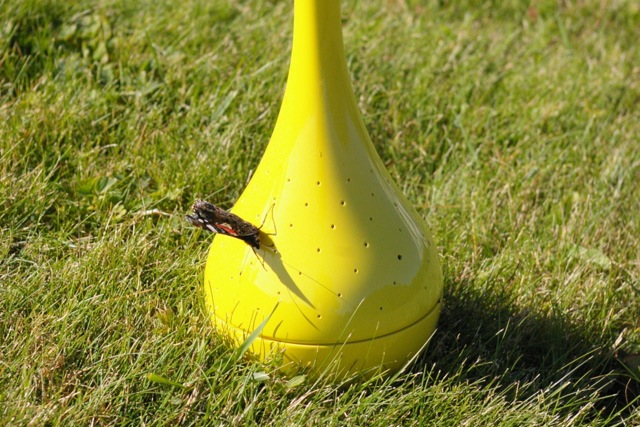 Belightful Butterfly Feeder to Win Boost Turku Startup Journey
22.08.2015
Congrats Belightful! It's been a real pleasure to work with your team 🙂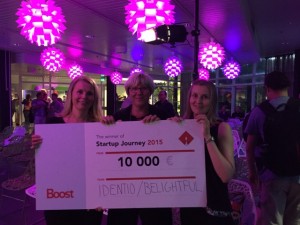 Belightful is a co-winner of Startup Journey 2015 by Boost Turku, the awarded best accelerator programme in Finland.
Belightful is a design butterfly feeder – a beautiful accessory to gardens, balconies and other outdoor areas. The Belightful concept includes a ready-to-use nectar capsule and a global digital community, which provides fun and educational content about butterflies.
Nine teams out of 30 applicants were selected to the awarded Boost Turku Startup Journey 2015 programme. In the course of summer, the teams participated in boot-camps and coaching and attended in networking events together with experienced startup advisors. The winners were announced yesterday in the Demo Day finale in Turku. For the first time the jury decided to give the main prize to two ideas, Belightful and Identio application.
Miia Liesegang, CEO at Belightful comments: "To win this tough competition gives us great opportunities to find investors and to network globally more quickly."
Green values and a desire to leave a better environment for future generations are rising trends among consumers.
Taina Tallala, CMO at Belightful explains: "There has been a 50 % decline in the European butterfly population in the past 25 years. In the worst case scenario our future grandchildren will see butterflies only in pictures. Belightful provides an aesthetic and easy way to support butterflies, and to enjoy a nature experience in your own back yard."
The product can be pre-ordered on www.belightful.fi and will hit the markets next year. Belightful is first launched in the UK, where gardening is a popular activity and a huge business. Caring just the birds is estimated to be a £200 million business per year. This is one of the main target groups for the Belightful concept.
More information
CEO, Belightful, Miia Liesegang, +358 40 7415006 , miia@belightful.fi
CMO, Belightful, Taina Tallala, +358 40 1696722 taina@belightful.fi